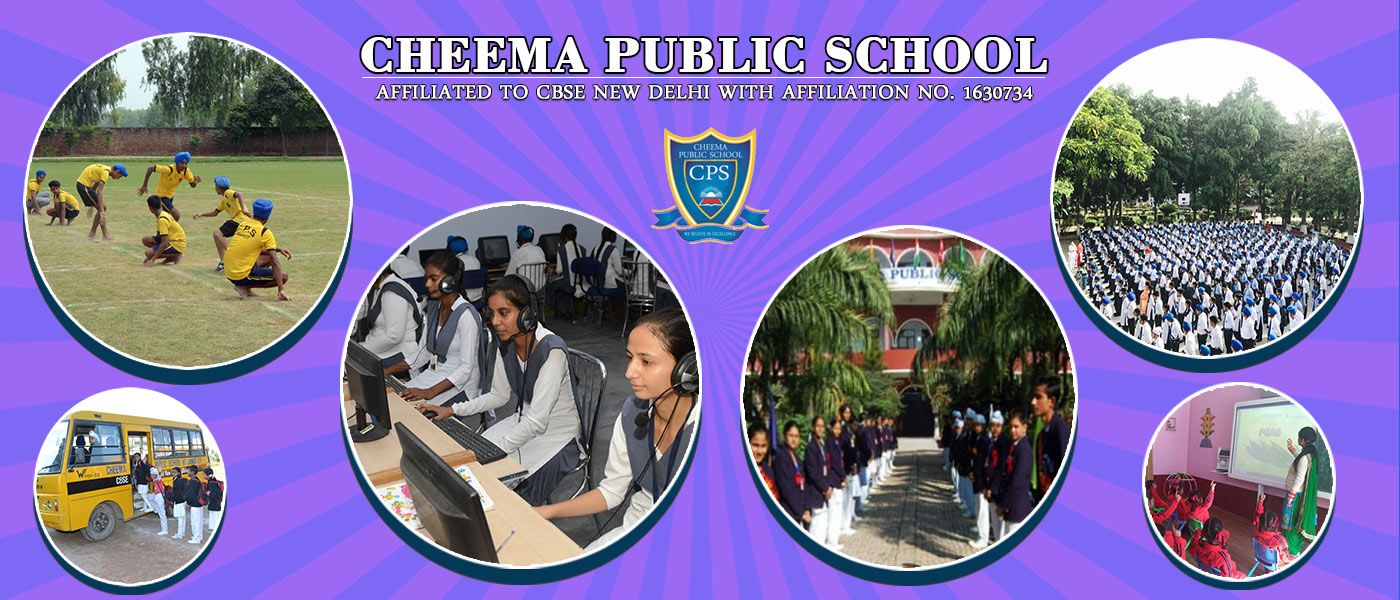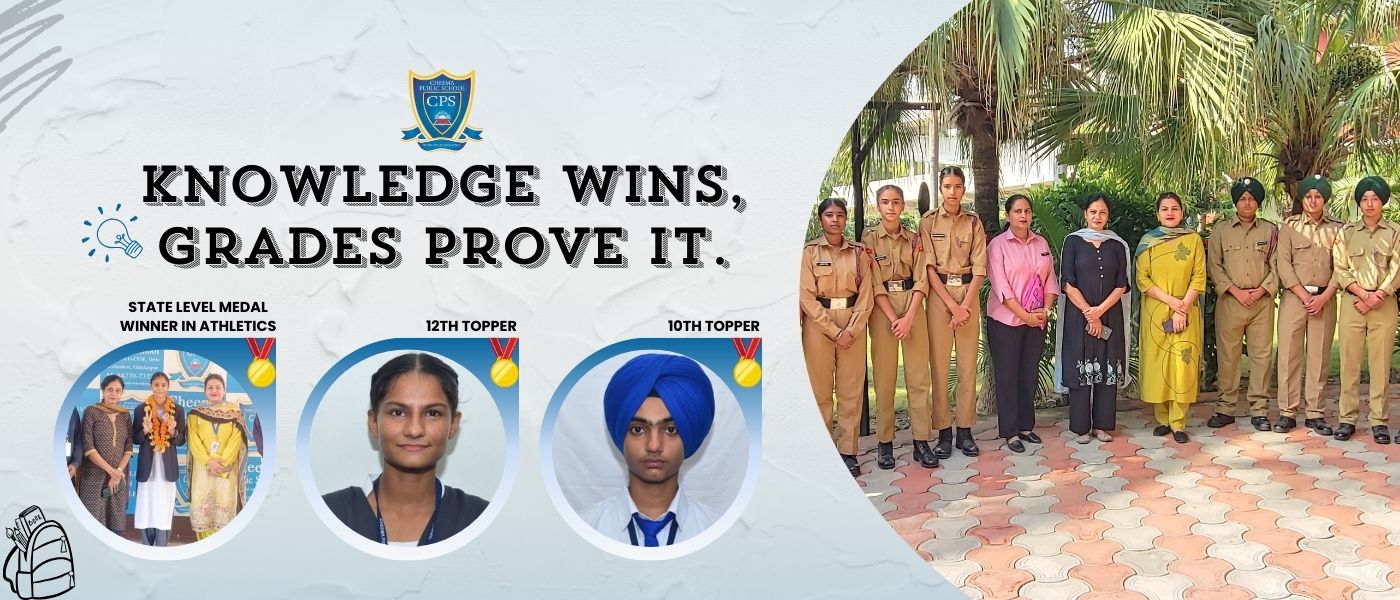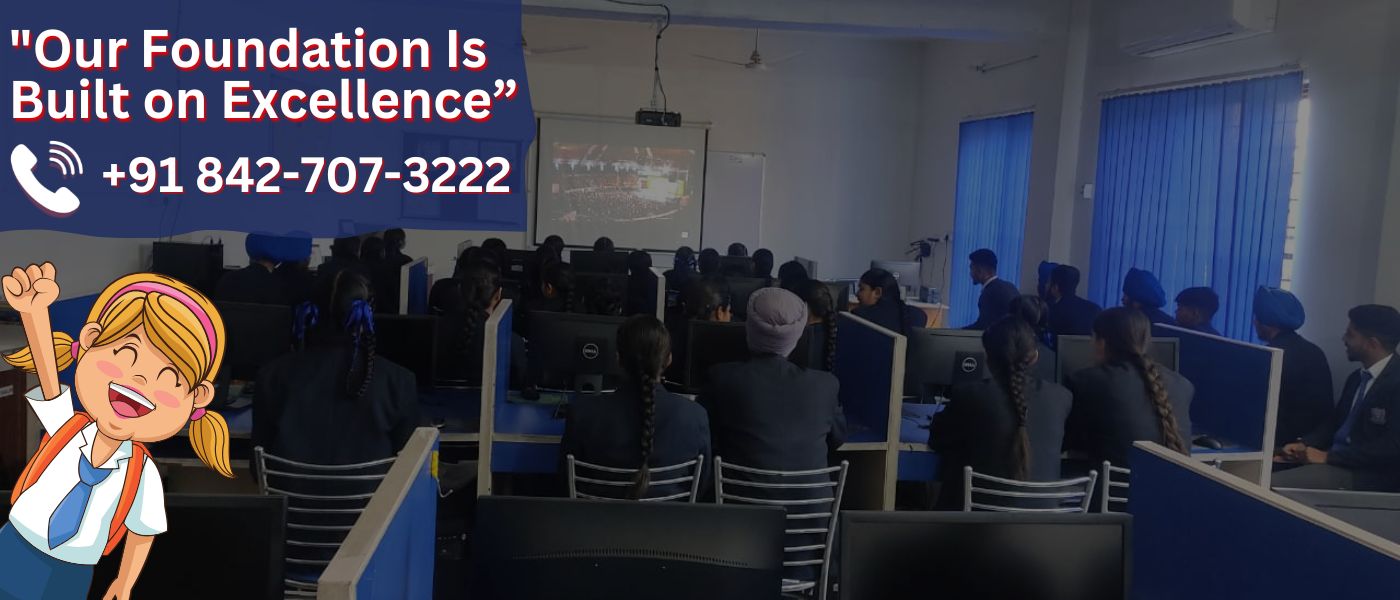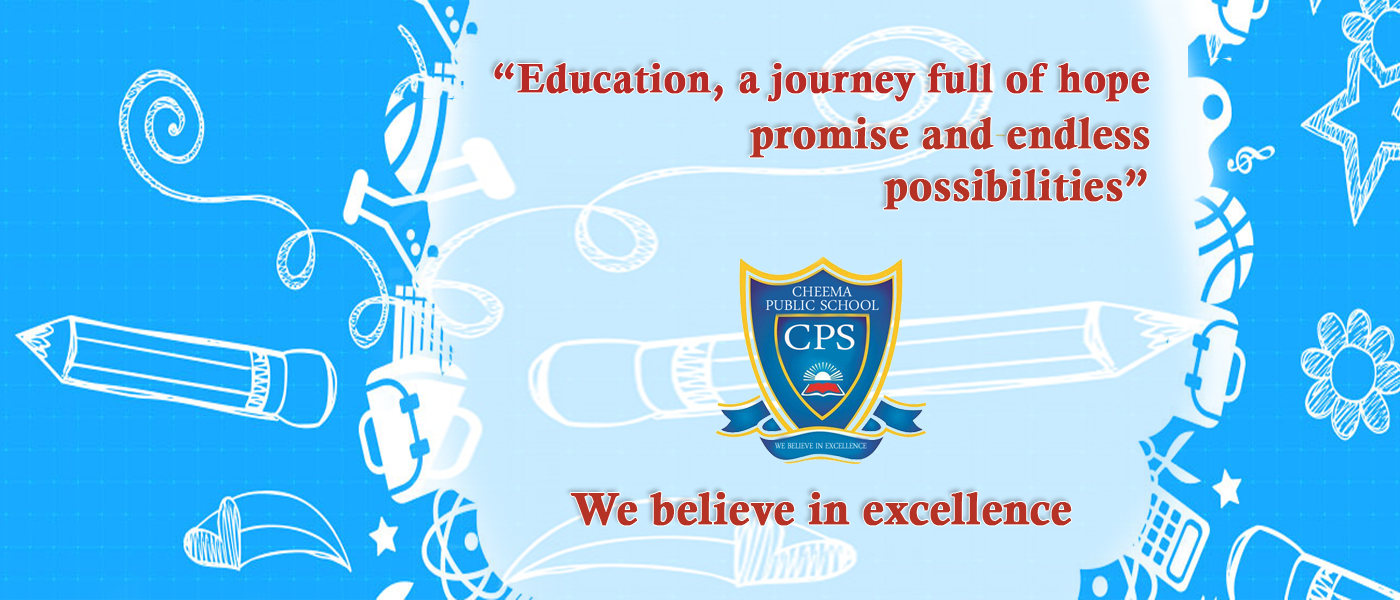 Welcome to Official Website of Cheema Public School
The school was established to provide the students with an opportunity to grow and develop in a modern and scientific manner.

It provides each student, an exciting and rigorous educational experience designed to become a caring, thoughtful, principled, personally and socially well - balanced human being.
The school aims at equipping the students with intellectual and practical skills that are necessary to meet the inevitable challenges in the future
Our primary mission is to nurture a garden of faith, hope and love in each child's soul, heart and mind. We aim to support each student's spiritual, moral, and social development. To identify, nurture and monitor individual talents and skills, to help them attain their full potential, to provide opportunities and challenges to encourage confidence and self-esteem and to achieve and maintain highest academic standards.Our efforts are to encourage all children to realize their true potential and seek educational challenges.

About Us
S. Sardool Singh Cheema, having lived in his village kishankot, always dreamt of having such an institute which could provide education to the children of the rural areas. He planned to establish an educational society in the memory of his father Late S. Sohan Singh Cheema and with this vision he laid the foundation S. Sohan Singh Gian Sagar educational society. In the name of the society, the foundation of the school with the name of S. Sohan Singh Gian Sagar Senior Secondary School, affiliated with P.S.E.B. was laid in 2004, in 3 acres of land area. The school was inaugurated by the chief minister, S. Parkash Singh Badal, with the moto to develop the physical, mental, emotional and social needs of the students from rural background. The school got a protective response and managed to accumulate strength of 800 students. In 2007, S. Amrinder Singh Cheema son of S. Sardool Singh Cheema joined his father as chairman of the school, he fullfill his grandfather & father's dream after completing his law education (L.L.B.) being young energetic and brought up in the modern environment, he gave new heights to the school, keeping in view the demands of the parents and global needs, he got the school affiliated to C.B.S.E, New Delhi, affiliation no. 1630734. The Daughter in law Geetu Surinder Singh also joined as director of the school Who aims to take the school to great heights. She is putting her best efforts to improve the educational standard of the school with her creative skills and missionary zeal. The school is running with classes from Nursery to +2, with stream of medical non medical commerce & arts. The school is well furnished with play grounds, ventilated classrooms, well equipped labs and smart class rooms. Our ultimate aim is the all round development of the school students, achieving academic excellence, instilling in them good vertues and enculcating good habits, and developing as wholesome personality.


School Management
Chairman's Desk

The main aim of opening Cheema Public School to provide an educational environment, which will bring
read more...

Mr. Amrinder Singh Cheema
B.A, L.L.B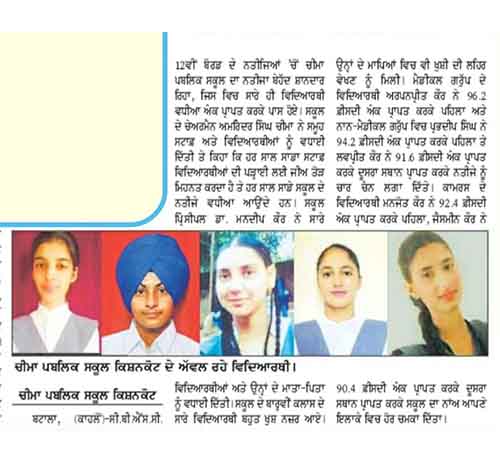 Director's Desk

Mrs Geetu Surinder Singh also joined as Director of the school. who aim to take the school to great heights.

Principal's Desk

At Cheema Public School ,the students are educated in a safe and secure environment, surrounded by the teachers who understand
read more...
Mrs. Praveen Sharma
M.A, M.Ed,M.Phil




Cheema Public School is situated near to Shri Hargobindpur. The students are continues to show their caliber in scholastic and co -scholastic areas. The school has multi dimensional aims regarding growth and development of students in different fields.